Les Demis Finales cob – 2021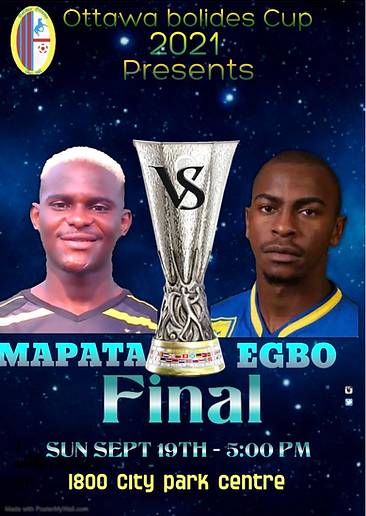 The Grand Final of the Ottawa Bolides Cup - 2021
After semi-finals full of surprises and twists, it's time for the grand finale of the Ottawa Bolides Cup. Next Sunday, September 19, starting at 5:00 pm, it's a poster not to be missed under any circumstances. The launchers (Mapata FC and EGBO FC) of the championship will meet again and one of the two will decide who will be the new boss of the OB Cup.
The EGBO, after years of struggle in this championship, will discuss its very first final for this edition. The Mapata players struck very hard for having dethroned the Ottawa crane from their king's chair since 2019.
It should be mentioned for their first participation in this cup, they showed what they are capable of doing by playing a game that is both collective and tactical.
Meet at 1800 City park drive to attend our last activity for the summer season.
See you soon.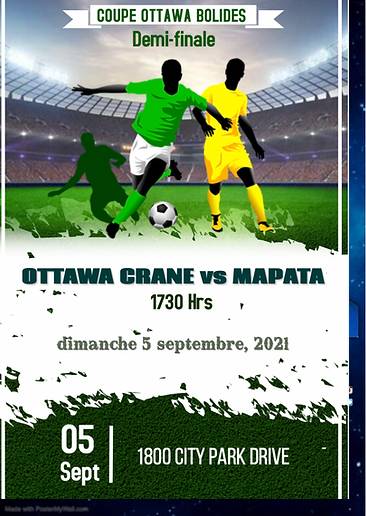 The Battle of the Titans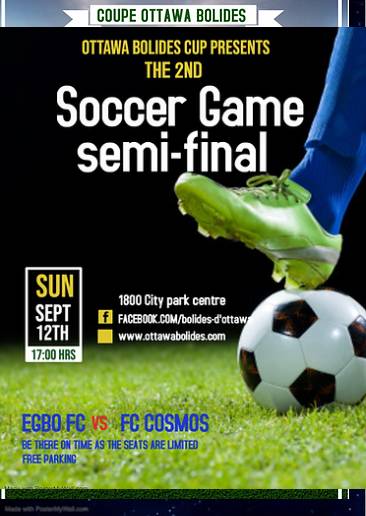 The EGBO is in the semi-finals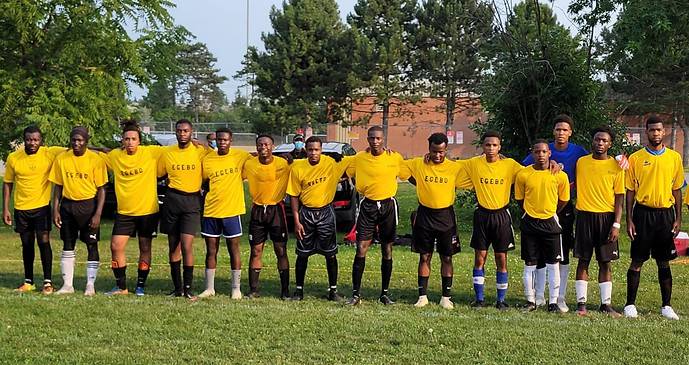 It's over in City park! The EGBO logically won 2-1. With three points for his first day, Jeff St-Louis' men are off to a good start for the 2021 edition of the Ottawa Bolides Cup.